TEETH WHITENING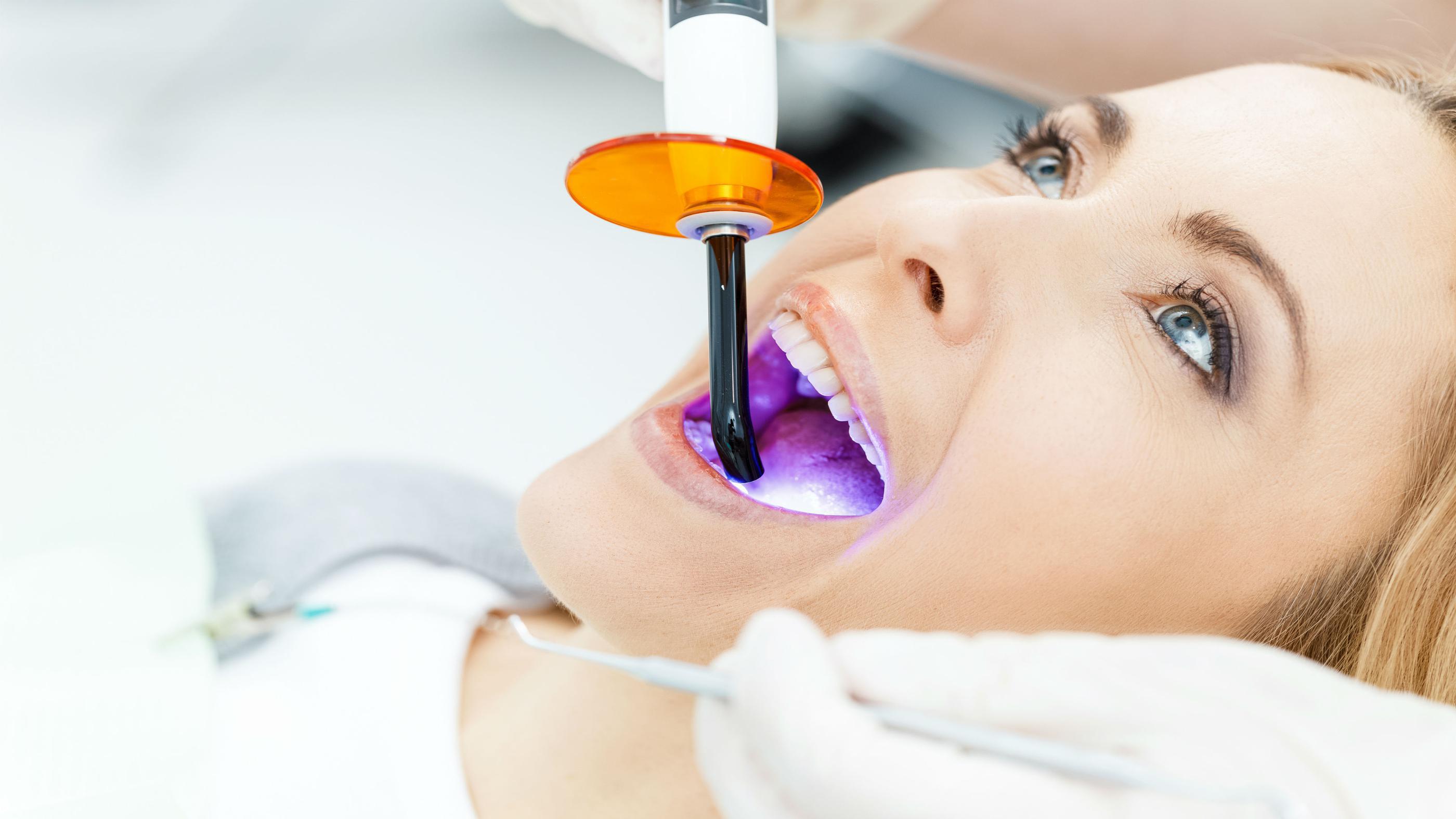 As time goes on, environmental factors – such as smoking, drinking coffee, or eating dark-colored foods – can take a toll on your teeth, making them appear darker or yellowed. Fortunately, professional teeth whitening at our El Dorado Hills dental practice can eliminate discoloration and restore the beauty of your smile.
Professional whitening treatments are safer and more effective than most store-bought brands. One of the most popular cosmetic dentistry services, whitening can dramatically enhance your appearance and boost your confidence. Shelley Kaur DDS will personalize your treatment and help you achieve the smile you've always wanted.
PROFESSIONAL TEETH WHITENING OPTIONS
We offer both in-office and take-home whitening for your convenience. During a consultation, we can determine which whitening option is best for you.
Zoom! In-Office Whitening Treatments
Those who are looking for an instantly enhanced smile can choose in-office teeth whitening.  Our ZOOM! in-office whitening solution is very popular among patients and dentists because of how little time it takes to work. During the procedure, a protective cover is placed over the lips and gums, and the whitening gel is applied to the teeth, where it is activated by a special lamp and left on the teeth for 15 minutes. Once time is up, more gel is applied as needed. The gel will break up the stain particles beneath the surface of your enamel. Your teeth may be somewhat sensitive afterward, but we can lessen it with a different kind of gel.
There are 3 main benefits with Zoom! Teeth Whitening:
Predictable Results: While over-the-counter whitening products can have mixed results, ZOOM! has been shown to consistently brighten the teeth by six to eight shades.
Quick Treatment: It only takes one appointment to complete the ZOOM! whitening process, making it easy to slip it into your schedule.
Dentist's Oversight: It's possible to damage the teeth while whitening if you aren't careful, but under the supervision of a dentist, your oral health and appearance are in good hands.
Our Whitening for Life Program
Dr. Shelley Kaur believes maintaining oral health is an integral aspect of one's overall health. Our patients tell us that coming in for their hygiene visits prevents many unwanted dental emergencies. This is why we want to reward you for maintaining regular checkups. Click here to learn more about our Whitening for Life Program
Take-Home Whitening Kits
If you want to whiten your teeth when it's convenient for you, a take-home kit may be the right solution. Additionally, this type of treatment is effective for those with severe tooth sensitivity because it whitens your teeth gradually over time. Here's what you can expect:
Fabrication of bleaching trays: Your dentist will create custom bleaching trays that fit snugly over your teeth.
Applying the gel: In most cases, you'll dispense bleaching gel into the trays using a syringe. You'll then place the trays over your teeth so that the gel evenly covers them.
Letting the gel work: You'll need to wear your trays every day. The duration can vary depending on the type of kit used. However, in most cases, you'll leave them in for 15 to 60 minutes.
Many patients notice that their teeth are whiter after a couple of days. Full results are typically evident after two weeks.
MAINTAINING YOUR DAZZLING SMILE
After investing in teeth whitening at our Sunnyvale practice, you'll want to maintain your results as long as you can. Fortunately, keeping your pearly whites bright can be easy if you follow a few simple recommendations:
Practice good oral hygiene. Brushing and flossing reduces harmful plaque and tartar, which can lead to discoloration.
Limit your intake of certain foods and beverages. Avoid highly pigmented foods, such as soy sauce, tomato sauce, and berries. You'll also want to be mindful of how much tea and coffee you drink. Consider sipping these beverages through a straw to minimize the amount of time they come in contact with the teeth.
Stop smoking. If you use tobacco, it's a good idea to quit. Not only do these products stain the teeth, but they also hinder your body's ability to heal.
Visit your dentist regularly. Routine exams and cleanings keep your teeth white and your gums healthy. Any potential issues can be detected and treated early, before they worsen.
SCHEDULE A TEETH WHITENING CONSULTATION
Ready to take the first step toward your brighter, whiter smile? Check out our special offers and contact our El Dorado Hills office today to schedule a consultation. Our team is always available to answer any questions you may have.